Are you an Edmonton family with kids? Or a young Edmontonian looking to engage in our awesome community?
City and Baby
and
The Local Good
are two of my favorite event listing sites in Edmonton, and a few hilites from their sites:
---
CITY AND BABY Event list:
Urban Mommy Expo
What: 60 vendors showcasing the latest finds for moms - baby and parenting related items, fashion and home products. Admission $5.
Where: West Edmonton Christian Assembly (WECA), 6315 - 199 Street
When: Saturday, October 19, 2013. 10am – 4pm.
Kids Comedy Show
What: Attend this free family show as part of Edmonton Comedy Festival. British balloon artist Phileas Flash combines comedy with balloon twisting
Where: Paramount Theatre, 10233 Jasper Avenue
When: Saturday, October 19, 2013. Show at 1:00 pm.
Bob the Builder
What: Little fans will be excited to see Bob up close in one of his live shows.
Where: Millwoods Town Centre, 2331 66 Street NW
When: Saturday October 19 and Sunday, October 20, 2013. Shows at 1 pm & 3 pm.
Galaxyland Halloween Trick or Treat Festival
What: Get a wristband then trick or treat for ghoulish goodies, ride the Halloween train, and participate in fun Halloween activities. Come in costume or as you are.
Where: Galaxyland, West Edmonton Mall
When: October 19, 20, 26 and 27, 2013. 12 – 4pm.
Haunted Pumpkin Fest
What: The much loved Haunted Pumpkin Fest is back again this year with the pumpkin cannon, scarecrow making, live music, mazes, petting farm, wagon rides and lots of pumpkins. Over 50 activities to enjoy!
Where: Prairie Gardens & Adventure Farm (25 km north of Edmonton)
When: Weekends now until end of October.
Fortune Tellers Halloween
What: A perfect event for young families. Get dressed up, make crafts, play games, go on a treasure hunt and have your fortune told.
Where: Muttart Conservatory, 9626 96A Street
When: Sunday, October 20, 2013. 12 – 4pm
---
The Local Good Event list:
FESTIVAL: LitFest: Edmonton's Non-Fiction Festival
October 16 – 27
Various Venues
Cost: Varies per event
Author, "Savage Love" columnist, and "It Gets Better" campaign founder Dan Savage headlines this annual festival dedicated to all things literary in the non-fiction genre — it's Canada's only nonfiction festival. Attend workshops, readings, and presentations from local and international bestselling authors.
More Info: http://www.litfestalberta.com/
FORUM: Growth Pressures and River Valley Preservation
Thursday, October 17, 7:30 – 9:30 pm
Mercer Warehouse; 104 St. & 103 Ave. (Downtown)
A Ward 6 & Ward 8 civic election forum to address pressures resulting from a variety of projects, proposals and plans for Edmonton's core river valley including the Valley Line LRT bridge, flood mitigation measures, a museum, the Shaw Conference Centre expansion, the Power Plant project, a beach, a canal and even a funicular. Tens of millions are slated to be spent on trails, bridges, fountains and docks. All concerned citizens are invited to attend. Formal Q & A to be followed by an informal candidate meet and greet.
More Info: https://www.facebook.com/events/178644052325226/
WORKSHOP: Sustainability Course: Foundations in Strategy
Thursday, October 17, 9 am – 5 pm
World Trade Centre, 9990 Jasper Ave.
Cost: $585 if registered before Sept 1; $700 after
This course is an opportunity to learn and apply the core concepts of sustainability. In this compelling 1-day workshop you will work through a hands-on case study using The Natural Step Framework for Strategic Sustainable Development that have been used by global and national organizations (Nike, The David Suzuki Foundation, and The Cooperators), and Edmonton organizations (Landmark Group of Builders and ISL Engineering) to take leadership on sustainability. After this workshop, you will be better equipped to take a sustainability leadership role in your organization to capture value, enable innovation, and drive strategy. Foundations in Strategy is designed for any professional whose goal is to lead or influence sustainability related change processes, whether in a sustainability role or not.
More Info: http://www.naturalstep.ca/level-1-sustainability-course
WORKSHOP: Building Your Social Enterprise
Friday, October 18, 9:00 am – 3:30 pm
The Business Link, 10160 103 St.
Cost: $100; $50/subsequent members from same organization
This workshop is part of Trico's Enterprising Non-Profits Alberta program providing grants and technical assistance to non-profits considering the social enterprise approach to increase their revenue streams and expand their social impact. The workshop explores definitions of social enterprise, reasons why an organization might consider social enterprise, as well as reviewing the enp-ab grant requirements.
More Info: http://oct18edmonton.eventbrite.com/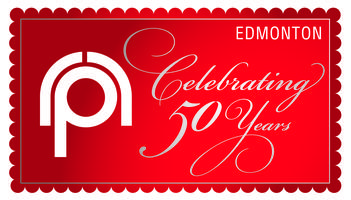 OUTING: Campaigning and Communicating: Edmonton's 2013 Mayoral Candidates
Friday, October 18, 11:45 am – 1 pm
The Westin Edmonton, 10135 100 St.
Cost: $25 – $35
CPRS Edmonton invites you to hear the communications strategies, inspirations and aspirations of Edmonton's 2013 mayoral candidates – from the mayoral candidates themselves!
Election Day is October 21, 2013, and as a communicator and public relations practitioner you can help spread the message for the future of our city.
Join us on October 18th – just 3 days prior to Election Day – to hear from Karen Leibovici, Don Iveson, and Kerry Diotte as they discuss their communications strategies and tactics for campaigning, and present the details of their platforms and plans for the way forward.
Emceed by your CPRS Edmonton Board, this event will be an incredible opportunity to hear firsthand, in an intimate setting, from each of Edmonton's Mayoral candidates.
More Info: https://2013mayoralcandidates.eventbrite.ca/
OUTING: Noorish Cafe's Second Anniversary Party
Friday, October 18, 6 pm – 12 am
Noorish Cafe, 8440 109 St.
Cost: $10 in advance, $15 at the door (if available)
Noorish is celebrating its second year, and we're inviting you to our birthday carnival to be entertained with: Magicians, Face Painters, Prizes, Acro-Yogis, Live Music, and more! Tickets include a complimentary tapas, elixir beverage, and free 5:30pm Freedom Flow yoga class.
More Info: https://www.facebook.com/events/210756115767381/
VOTE: 2013 Edmonton Election
Monday, October 21, 9 am – 8 pm
Bring your ID. Make your vote for city councelor, mayor, and school board trustee. Find out all you need to know here: https://www.facebook.com/events/468460669902974/?ref=14
EVENT: Sustainability Awareness Week
October 21 – 25
University of Alberta
Hosted by the Office of Sustainability in partnership with dozens of campus and community organizations, the week is comprised of over 50 sustainability-related events, tours and speakers running across four university campuses. The week's activities are designed to help the university community, alumni, and members of the general public learn more about sustainability, discover what sustainability-related initiatives are happening on campus and how anyone can get involved and make a difference. All are welcome to take part in the events.
More Info: http://sustainability.ualberta.ca/Events/SustainabilityAwarenessWeek.aspx
ART: Art for Humanity Art Auction
October 21 – 26
Habitat for Humanity Edmonton,
8210 Yellowhead Tr.
ReImagine. ReDesign. ReStore. Art pieces upcycled from local ReStore materials made by local artists will be on display for a silent auction with proceeds going to Habitat for Humanity projects.
WORKSHOP: Grassroots Remedies for Healing and Detoxing Contaminated Land
Thursday, October 24, 6 – 8:30 pm
Education South Rm 177, University of Alberta North Campus
Are you passionate about growing and gathering your own food and medicine, but are concerned that the soils in your community are contaminated by heavy metals or chemicals? Do you live in a place where industrial activity formerly occurred or is currently taking place and are concerned about the toxic legacies left behind? From transforming vacant lots and wastelands into urban farms, community gardens, and wild spaces, to growing and gathering safe and healthy food and medicine in our backyards and wildlands, how can we work with the power of living systems to heal contaminated and damaged land? When it comes to environmental disasters, like oil spills, how can we skill up and help with the recovery of the communities, lands and waters that we love?
This workshop will explore some of the DIY ways we can work with the many micro-organisms, mushrooms, and plants that are the planets finest and oldest disaster responders, alchemists, and healers.
More Info: https://www.facebook.com/events/1404051349825962/?source=1
SHOP: BikeWorks South Closing Out Bash
Friday, October 25, 7 pm
BikeWorks is looking to re-locate closer to the University/Strathcona area. This party on October 25 to celebrate the success and growth we've had at BikeWorks South. Food and beverages will be served. Music and dancing will rock. Chatting and lounging will take place. Hopefully most of the bikes will be gone and the tools put into storage, so it may be your last chance to hang out with friends in the current incarnation of BikeWorks South (and the space will be wide open!).
More Info: https://www.facebook.com/events/156168421246754/
WORKSHOP: Meaningful Work Retreat
October 25 – 27
Canmore, AB
Cost: $250 (early bird; ends October 1); $299 (after October 1)
Wondering how to make good money AND change the world? Care about doing good work for people and the planet? Connect with other emerging change-makers and explore topics around vocation, sustainability, and social innovation.
More Info: http://www.meaningfulworkproject.ca/meaningful-work-retreat-2013/
LEARN: Gridworks Energy Group Public Presentation
Saturday, October 26, 2 – 4 pm
Cost: Free, but registration is required.
This presentation is for those of you that want to know the truth about solar-photovoltaics or more precisely grid-connected photovoltaics (solar electricity). We will dispel all the un-truths you've heard about solar, like that it's expensive, it doesn't work well in our climate, we don't have enough sunlight etc, etc. In fact you will learn that the exact opposite of everything you heard about solar is, indeed, the case. Like how grid-connected PV is in fact the cheapest form of electrical generation in Alberta (we have the numbers to prove it), how it works better here in our climate than in desert nations, and how Alberta has the best solar resource in Canada and one of the best in the world.
More Info: http://gridworksenergy.eventbrite.ca/
SHOP: Mercer Collective, A Makers Market
Saturday, October 26, 10 am – 4 pm
Mercer Warehouse, 10359 104 St.
Visit this one-of-a-kind pop up market featuring Alberta artisans selling unique, original, handcrafted goods — everything from food to fashion!
More Info: https://www.facebook.com/events/444880108959325/
WORKSHOP: Food Matters
Saturday, October 26, 6 pm – 9 pm
The Enjoy Centre, 101 Riel Dr., St. Albert
Cost: $25 Adult; $10 Student
Back by popular demand, Food Matters combines passionate conversation about culinary history, food memoir, and local food security. This year, we'll craft —and eat — fruit galettes with local heritage grains and urban fruit.
More Info: https://www.facebook.com/events/652589531418277/
OUTING: Boos & Spirits
Saturday, October 26, 9 pm – 2 am
Mercer Warehouse, 10363 104 St.
Cost: $15 in advance; $20 at the door
This annual party is being presented by Guru Digital Arts College and The Urban Monks. Zohreh Saher is looking forward to joining these creative cats as a host for the evening. There will be a cash bar provided by the Mercer Tavern. Like past years, there will be thrills and chills with your Halloween DJ/VJ crew, the Urban Monks. One of Edmonton's most prolific DJs, Polyesterday will be joining the Monks to keep you dancing all night long!
More Info: https://www.facebook.com/events/574883505880037/